With offices in the UK and the US, HMi Elements are the world leading manufacturer of hazardous area computers for the oil and gas industry.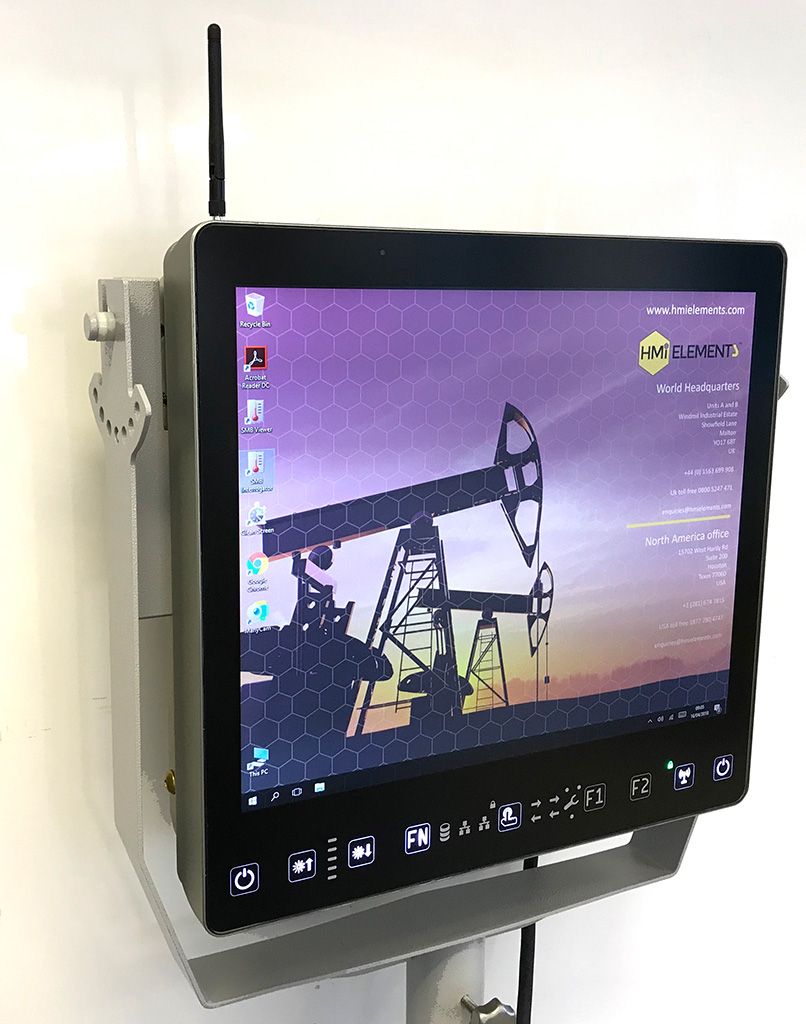 Specialising mainly in the oil and gas sector, HMi Elements manufacture the safest, most advanced computers to help businesses across the globe to do more.
With three decades of experience combined with the energy of a start-up, HMi have consistently led innovation in HMI computing, regularly challenging the incomprehensible.
Chief Executive, Howard Gould commented; "So many companies have entered the market in our 30 years, but subsequently have left when faced with demand for innovation and a more creative approach, all while ensuring the computers communicate, are compliant, reliable and make a significant difference. A hard balance to maintain"
Based in North Yorkshire, UK and Houston Texas, US, HMi have changed the way people work, through class-leading engineering and manufacturing and through pioneering technology.
The team are inspired by creating computers that are simple to configure yet sophisticated and reliable, that increase productivity and utilise digital tools that are as familiar to use on the outside as they are revolutionary on the inside.
This vision is one shared by global partners, which is why the HMi Zone 1 and 2 technologies are asked for by name all over the world.
Howard continued, "Our class-leading products have stood the test of time; we've been at the forefront of hazardous area computer innovation since 1989.
Our customers - some of the world's leading oilfield businesses - understand that buying cheaper products is a false economy because they don't have our level of reliability, quality or innovation."
Whether it is desert sands in the Middle East or ice in Canada, it's these extreme conditions that hardware must withstand when extracting oil and gas, and taking HMi Elements' latest model, the Zone 1 approved 1301, is built for these rough terrains – which is feature rich with all six sides waterproofed and ingress protected to IP66/NEMA 4X.
The latest fully certified offering from HMi Elements
The 1301-Z1 from HMi Elements is the latest innovation in Zone 1 hazardous computing. Show-stopping design meets rugged toughness in a revolutionary machine built to survive the challenges of any environment.
Crafted from a single piece of aluminium with a glass edge to edge front, the 1301-Z1 is lighter and slimmer than traditional models.
With easy-to-use features, touch screen controls and a super bright, high-resolution display that ensures excellent screen visibility even in bright sunlight, it is the most intuitive and dependable computer in its class.
The 1301-Z1 comes with powerful high speed processing capabilities thanks to its advanced Intel processor and a range of connectors that can be tailored to meet specific needs.
The 1301-Z1 is just one of many ground-breaking HMi Elements technologies relied upon by some of the world's biggest companies – an impressive endeavour for a company manufacturing from North Yorkshire, England.
Howard followed on to say: "Our products are an investment providing an impressive ROI that pays dividends over many years, not a quick, cheap fix that then need replacing a year or so later.
We never set out to be the cheapest, only the best, in the knowledge that low cost is rarely the least expensive."
HMi Elements also offer a degree of bespoke options including branding products with the customer's name and logo, offering a very wide choice of connector options and different mounts specific to how the PC's will be deployed in the field.
HMi are changing the way businesses think about hazardous technology by creating innovations that not only save lives but are built for life.
They deliver excellence, innovate and challenge, lead and disrupt, take responsibility, and ultimately make a difference.